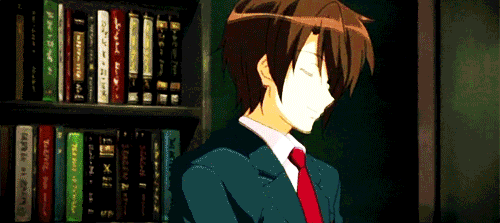 The SOS Brigade now has their own DeviantART page where blogs and news of upcoming novels etc will be posted, to watch them and keep up with their adventures, go to

!

--------------------------------



The submission is FIVE per day!



You are not allowed to submit official manga scans, manga colourations, screenshots, manipulations, photo manipulations, youtube layouts etc of Itsuki, it's against the rules of DeviantART



You may submit mature submissions here but please be sure to put the correct warnings on them!



Regarding cosplay, if it's got nudity in it then please put up a warning, it cannot be pornographic though. Even if it was allowed on the site I wouldn't allow that sort of thing in this group haha.



You cannot submit a submission where Itsuki isn't in the picture with somebody else, this group is for Yuj only. so he must be in the group pictures you submit.



Please do not flame other people in the group is they aren't producing work up to 'your standards' or if you don't like this character then please just leave the page right away.



This group accepts Itsuki Hetero Pairings and Itsuki Shounen Ai/Yaoi Pairings, deal with it.

We also accept the genderbent versions of Itsukio in this club, we accept Itsukio Shoujo Au Pairings and Itsukio Hetero Pairings, deal with it.

--------------------------------------------------

Founder of Group